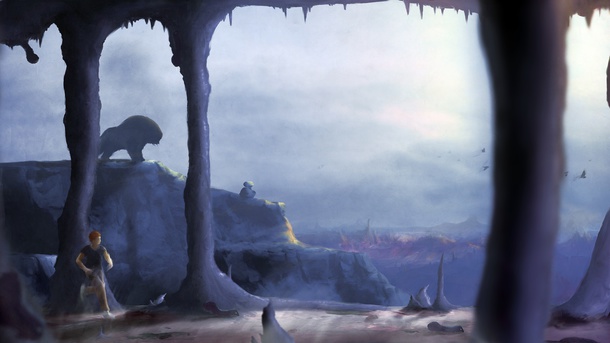 Even if it was a most frustrating game I've ever seen (I never went beyond the first scene!), I still love the graphic and design.
Shortly I stumbled upon this blog entry and thought would be great if were possible to get this great game run natively on OpenBSD.
Surprisingly I got it compiled and run without any obstacles! It's not as mater of course, since OpenBSD is famous of being picky and hence there is no guarantee that any code will run on it. Praise to the developer, he did good job!
If you also feels like me nostalgic, grab the game files from your favorite abandoned games site, checkout the interpreter code and dive in the world of old good games! You may also need the code wheel, if you lost your own.
May be I'll manage this time to get to the second scene. :)